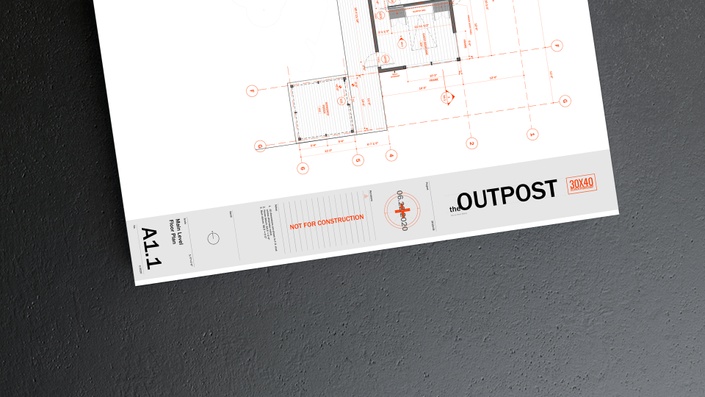 REVIT Template - Complete
Template, Title Blocks, Electrical, Shortcuts. Everything.
Replicate the style of 30X40 Design Workshop's drawings with the Complete Revit 2019 / Revit LT 2019 template package. This includes title blocks, cover sheets, general notes, text, dimension and line styles. You'll be set up to begin composing a comprehensive architectural drawing set, including speciality drawings like electrical + power plans.
NOTE: Revit files are NOT backward compatible so this 2019 file will not work with earlier versions of Revit (they are, however, forward compatible).
Features:
Graphically compelling visuals right out of the box without fussing or experimenting
View templates, line styles + weights, filled regions, detail components, room/wall/door/window tags, section, elevation markers and more. Everything you need to effectively communicate with clients, consultants and contractors
A small sample floor plan + elevation for reference
Electrical plan notes, line styles + weights, settings + components
A collection of minimalist, well-designed title block families, cover sheets + a robust general notes sheet.
Done for you settings you can rely on to output graphically strong drawings immediately
Custom shortcuts to save you time.
Imagine starting a new drawing knowing all your favorite families, notations and settings are in one place and ready to use. Using a template file ensures every drawing begins with the correct settings and standards each time, all with one click.
The included files will help you to replicate the simple, graphic style Eric Reinholdt uses for all his digital presentations in his studio, 30X40 Design Workshop.

What's Included:
You'll receive the following files, compatible with Revit 2019 (+ newer versions)
30X40's Revit 2019 Template File (30X40_Template_Complete.rte) Includes one Metric and one Imperial version** This also includes a thorough general notes sheet with project info, symbols legend, abbreviations, drawing lists, and more. See image below.
30X40's Revit 2019 sample project (30X40_Project.rvt) Includes one Metric and one Imperial version** (small sample floor plan, foundation plan + elevation, incl. shaded tree line layout)
30X40's Revit 2019 Electrical Project (30X40_Electrical.rvt) Includes one Metric and one Imperial version** (Small sample floor plan, model components (2D), styling, linetypes and notes, 30 electrical + lighting components: outlets, recessed, surface lights, fans, smoke detectors, electrical panels + more. Electrical symbols legend, general notes and ready to use Lighting Fixture schedule. Electrical plan and RCP view templates
Electrical Template video walk-through
User's Guide (PDF) – 5 pages of installation, styling instructions + bonus tips
Custom Revit Shortcuts (.xml)
Custom Revit Shortcuts Cheatsheet (PDF)
BONUS: Solar Path Diagram Detail Component (modify per your site location + latitude)
Title Blocks (Revit titleblock families: .rfa) Predesigned, minimalist title block families includes three each of the most common metric + Imperial sizes. Plus, matching cover sheets in four sizes. Simply add your logo + branding and these simple, clean layouts are ready for plotting.

Imperial title blocks (landscape format):

Arch D (36" x 24")
Arch D Cover Sheet
Arch C (24" x 18")
Arch C Cover Sheet
Tabloid (17" x 11")

Metric title blocks (landscape format):

A1 (841mm x 594 mm)
A1 Cover Sheet
A2 ( 594mm x 420mm)
A2 Cover Sheet
A3 (420mm x 297mm)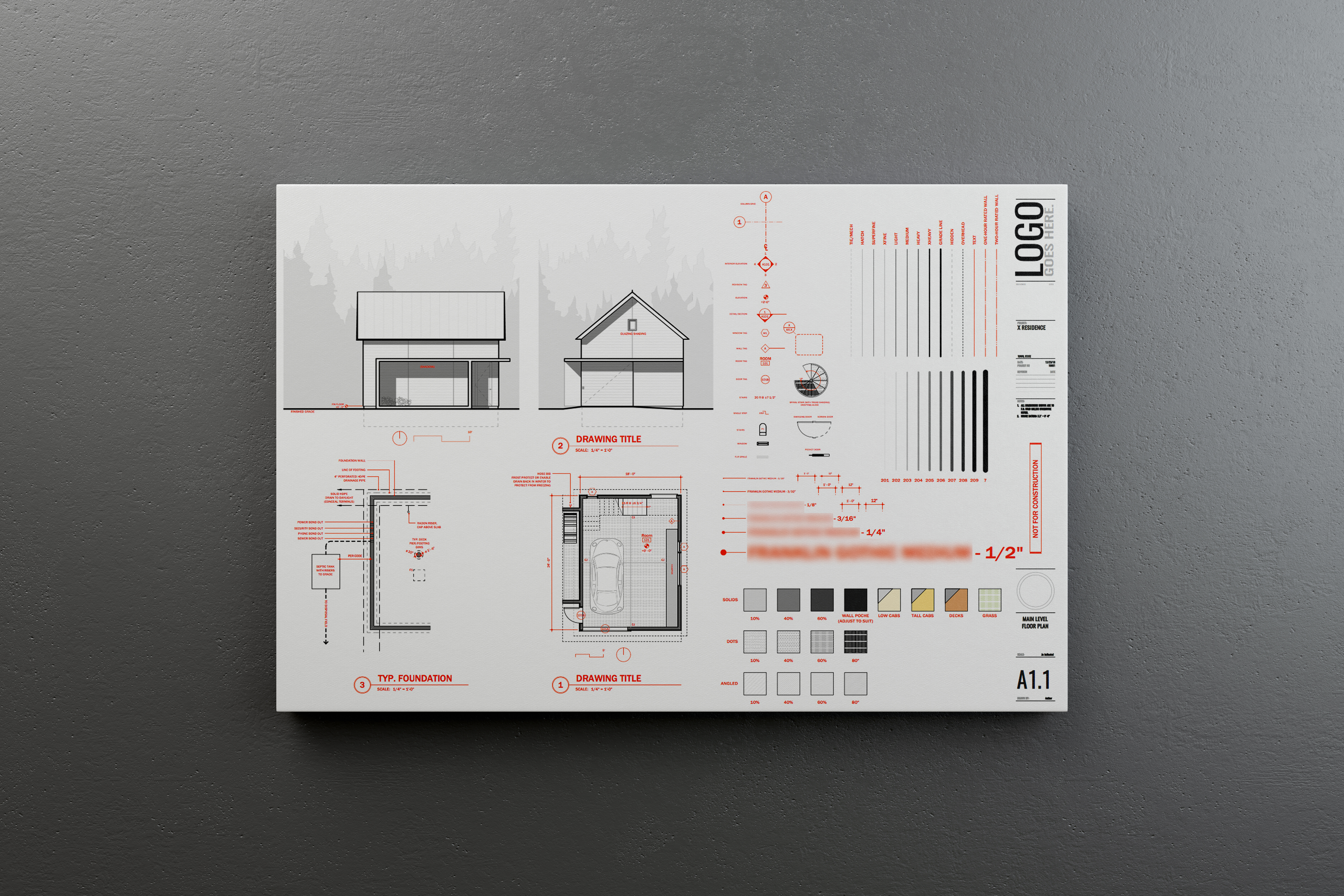 As with everything in Revit, the template will achieve 90% of the style, leaving just a few manual tasks to do on your own. The user guide explains what these are so you'll know precisely what to do to achieve the exact look.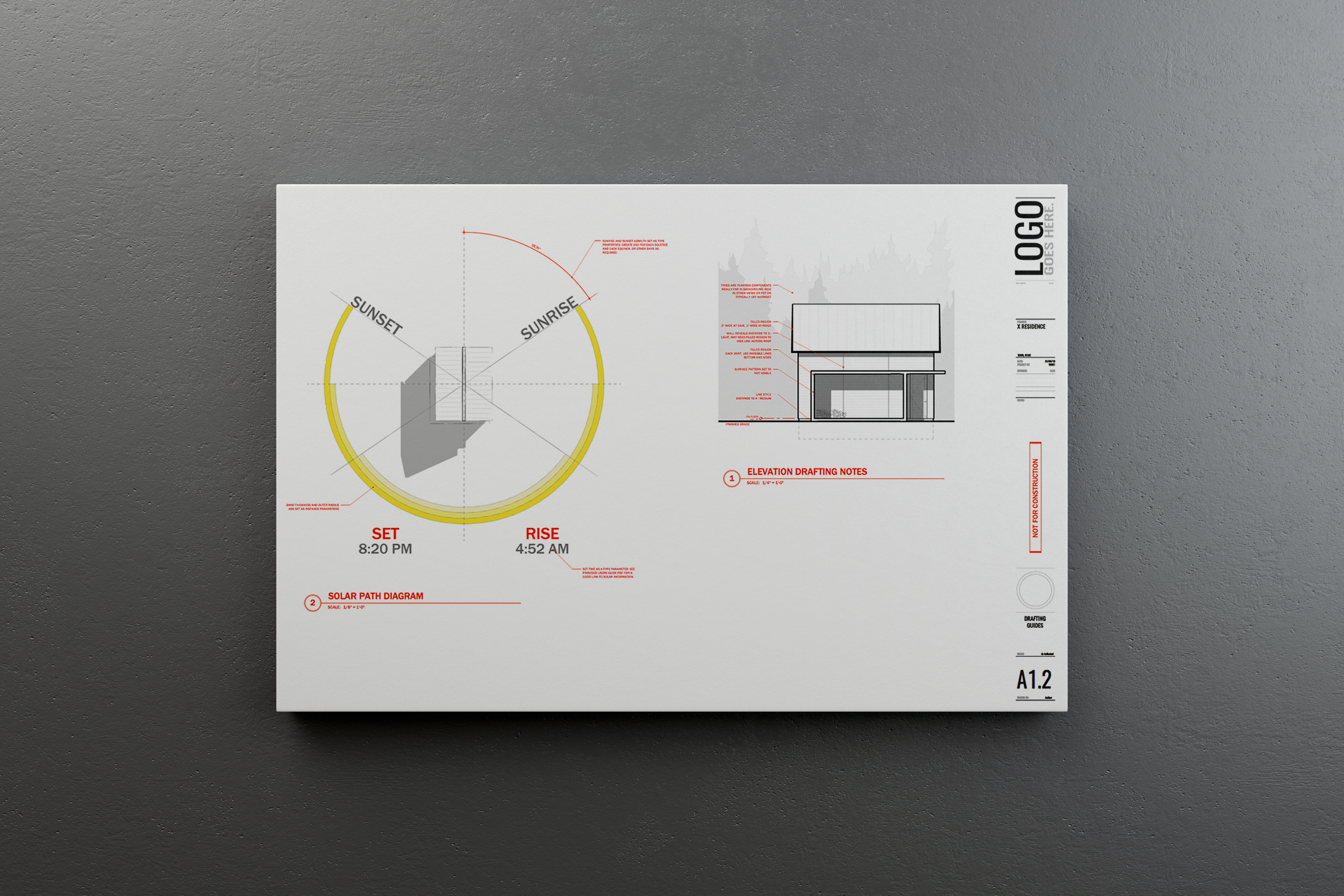 NOTE: These files are designed to be used with Revit 2019 and Revit LT 2019 (and newer). If you're using Revit LT 2019, you won't have access to the View Filter to hide empty section/elevation markers, everything else will work as expected.
---
What's NOT Included?
We've given you everything you need to get setup, including a video walk-through. But, the floor plan below isn't. I mean, you didn't really think I was going to include a floor plan, did you? The image does illustrate what it's possible to achieve using the template. And, you'll also receive the minimalist title block shown (see above for all the sizes included).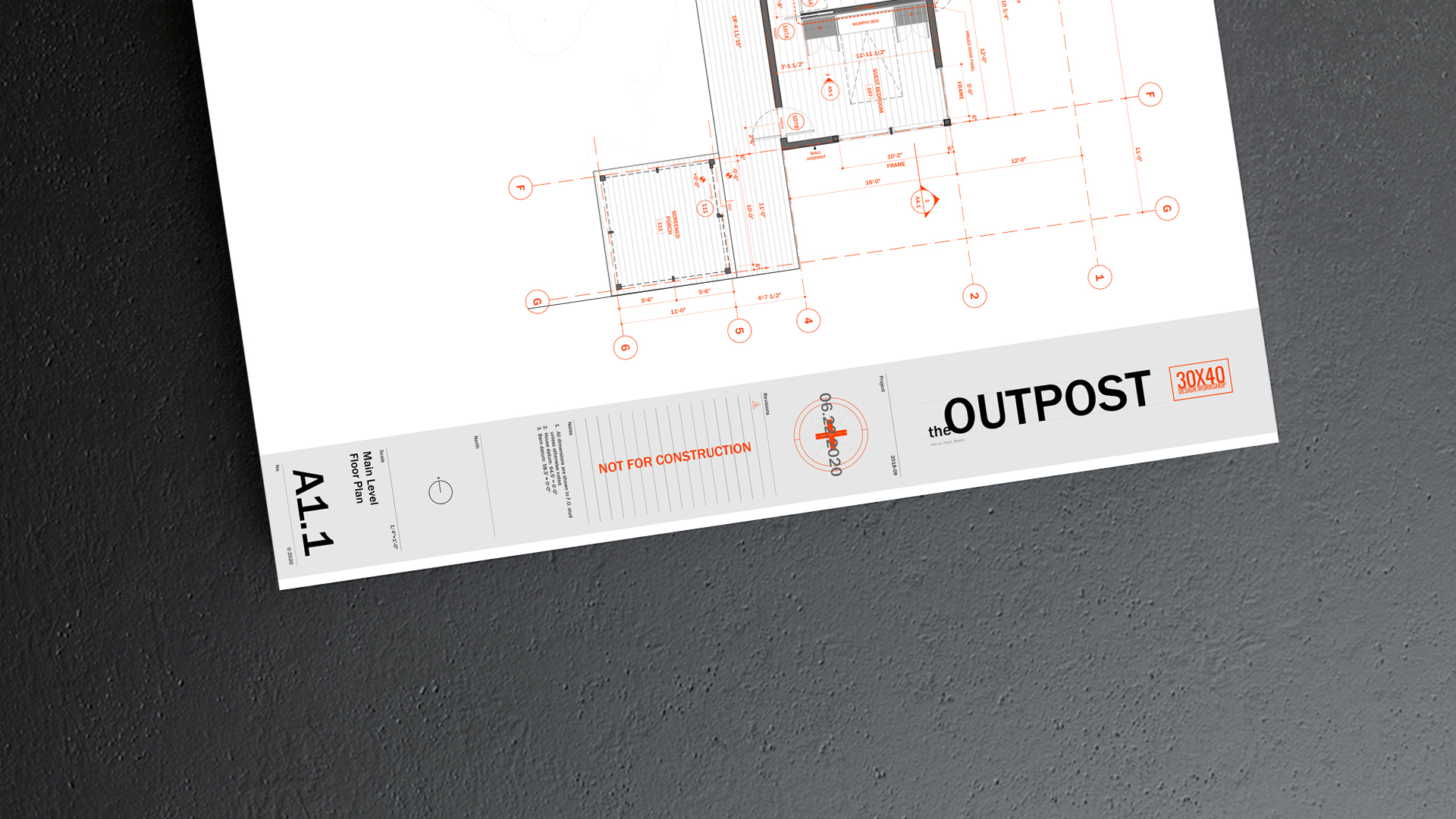 Frequently Asked Questions
Is this a course, will it teach me Revit?
No, this is a digital drawing template for use with Revit 2019 + newer. You must know how to use Revit 2019 to make use of the template.
I'm using an earlier version of Revit, will this work with it?
No, Revit files are not backward compatible. These files will only work with Revit 2019 and newer. If you purchase the template and have an older version I cannot offer refunds, you'll have to upgrade to a newer version of Revit to use the template.
What's your refund policy?
As these are digital assets you receive immediately upon purchase I'm not able to offer refunds.
I bought the wrong template, can you swap it for another?
Sorry, that's not possible as these are digital assets you have access to immediately upon purchase.
Is the electrical + lighting project included in 30X40's Complete REVIT template?
Yes it is!
Will this work with Revit LT?
Yes, as long as it's 2019 or newer. Revit files are forward compatible, not backward compatible.
Course Curriculum
30X40 Design Workshop's Complete REVIT Template
Available in days
days after you enroll
Project Cover Sheet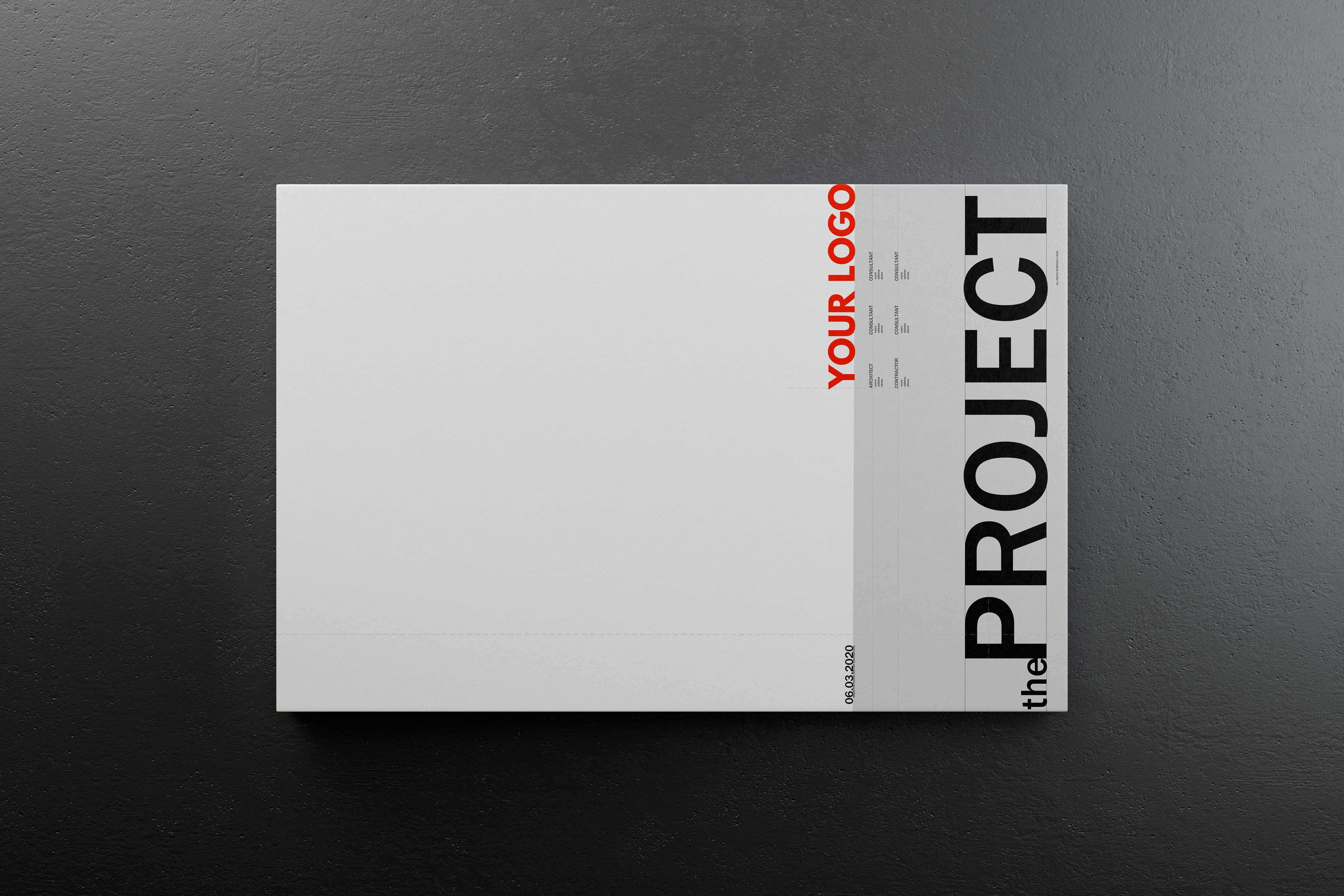 General Notes, Legend, Drawing List + Abbreviations Sheet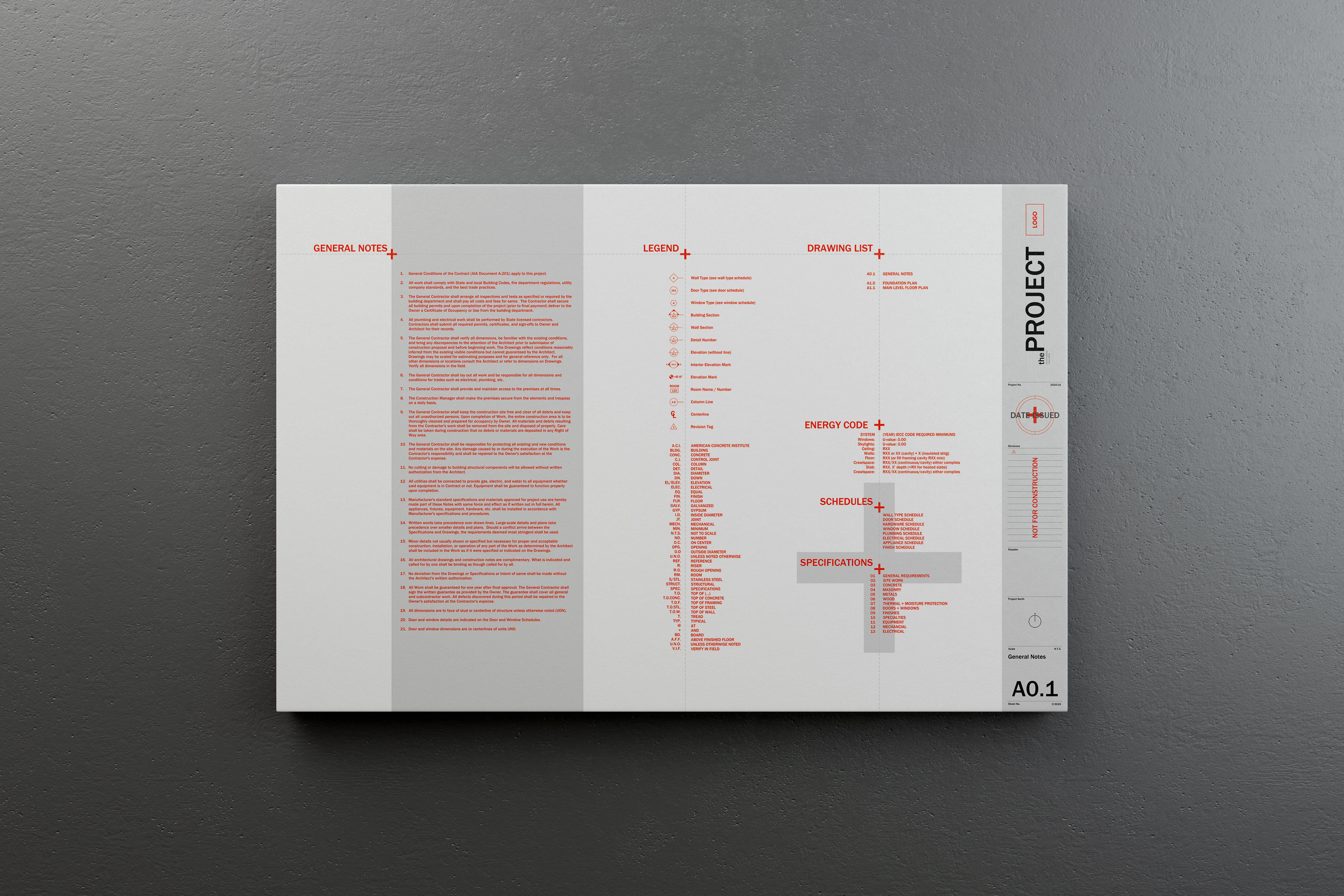 Title Block Sizes Included