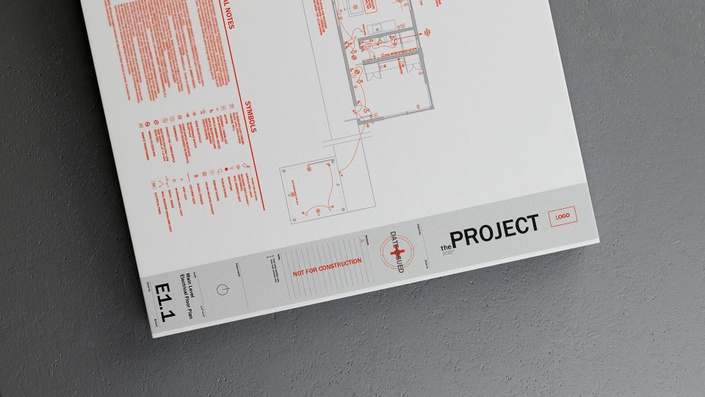 30X40's REVIT Electrical + Lighting Project
This template is an expansion pack for 30X40's Schematic REVIT Template and gives you the hallmark 30X40 minimalist styling for your electrical plans. including notes, symbols, title block + a short walk-through video tutorial with tips on workflow and things to include.
You'll get:
30X40's Electrical plan legend + general notes
30X40's Electrical symbols
Small sample electrical floor plan to reference
A minimalist, well-designed title block (A1 + Arch D sizes)
Short walk-through video (07:05 min) demonstrating workflow, steps + tips.
Using a template file ensures every drawing begins with the correct settings and standard blocks each time, all with just one click. The included files will help you to replicate the simple, graphic style Eric Reinholdt uses for all his residential architecture work in his studio, 30X40 Design Workshop.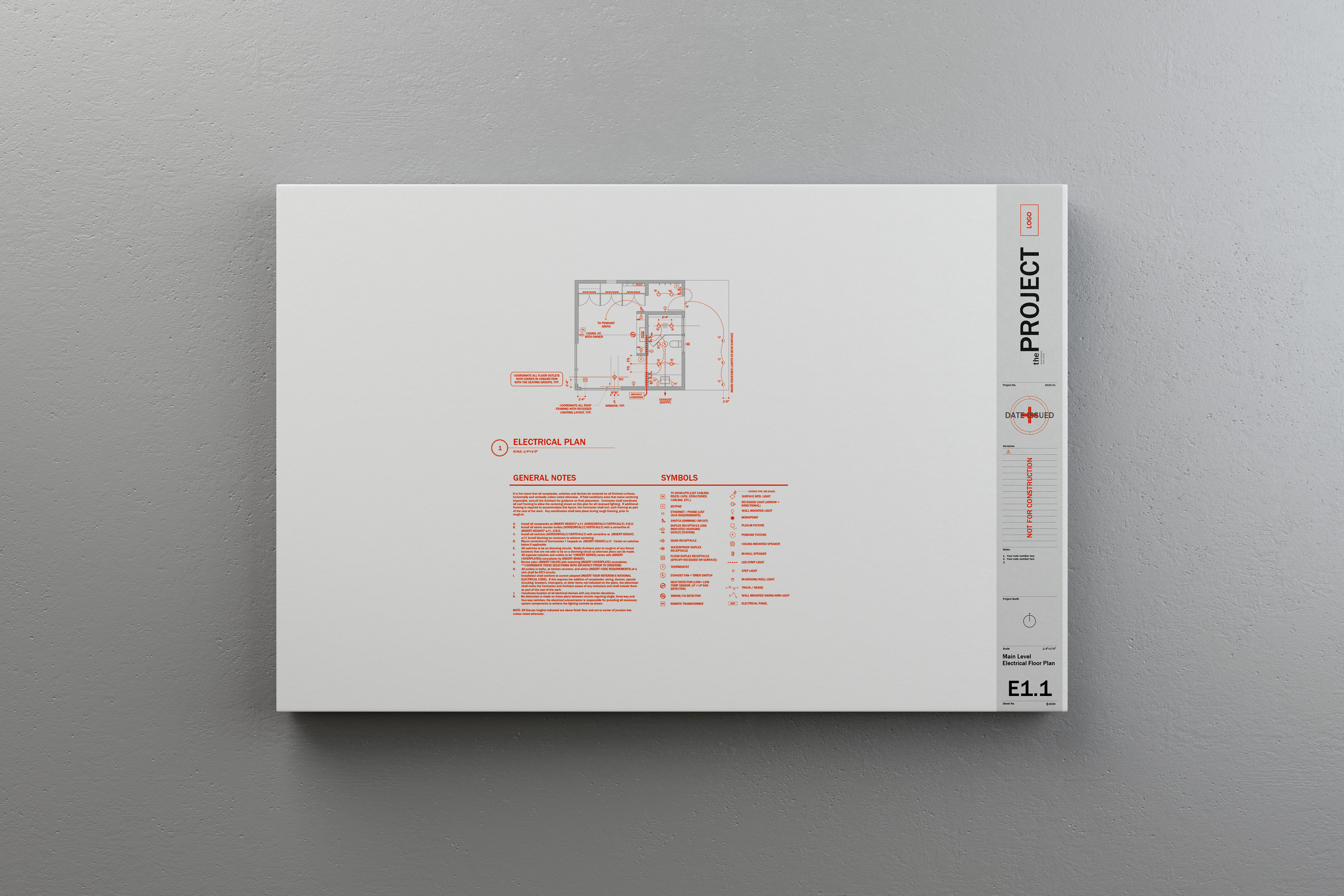 What's Included?
The following documents are included REVIT/REVIT LT 2019 (+ later versions) **Metric + Imperial unit files included**
30X40's Revit 2019 Electrical Project (30X40_Electrical.rvt)
30 - electrical + lighting detail components: outlets, recessed, surface lights, fans, smoke detectors, electrical panels + more.
Electrical symbols legend
General notes
Ready-to-use Lighting Fixture schedule.
Electrical plan + RCP view templates
Styling, line types, and notes
Small sample floor plan
Symbols + Components
**Note: this is perfect for architectural, electrical and lighting design, but not circuit allocation.
Electrical Template short video walk-through
Title Block Families
Arch D (24" x 36") + A1 (841x594) size title blocks
What's NOT included:
The floor plan shown in the image below. This is simply an example of what it's possible to achieve with the template.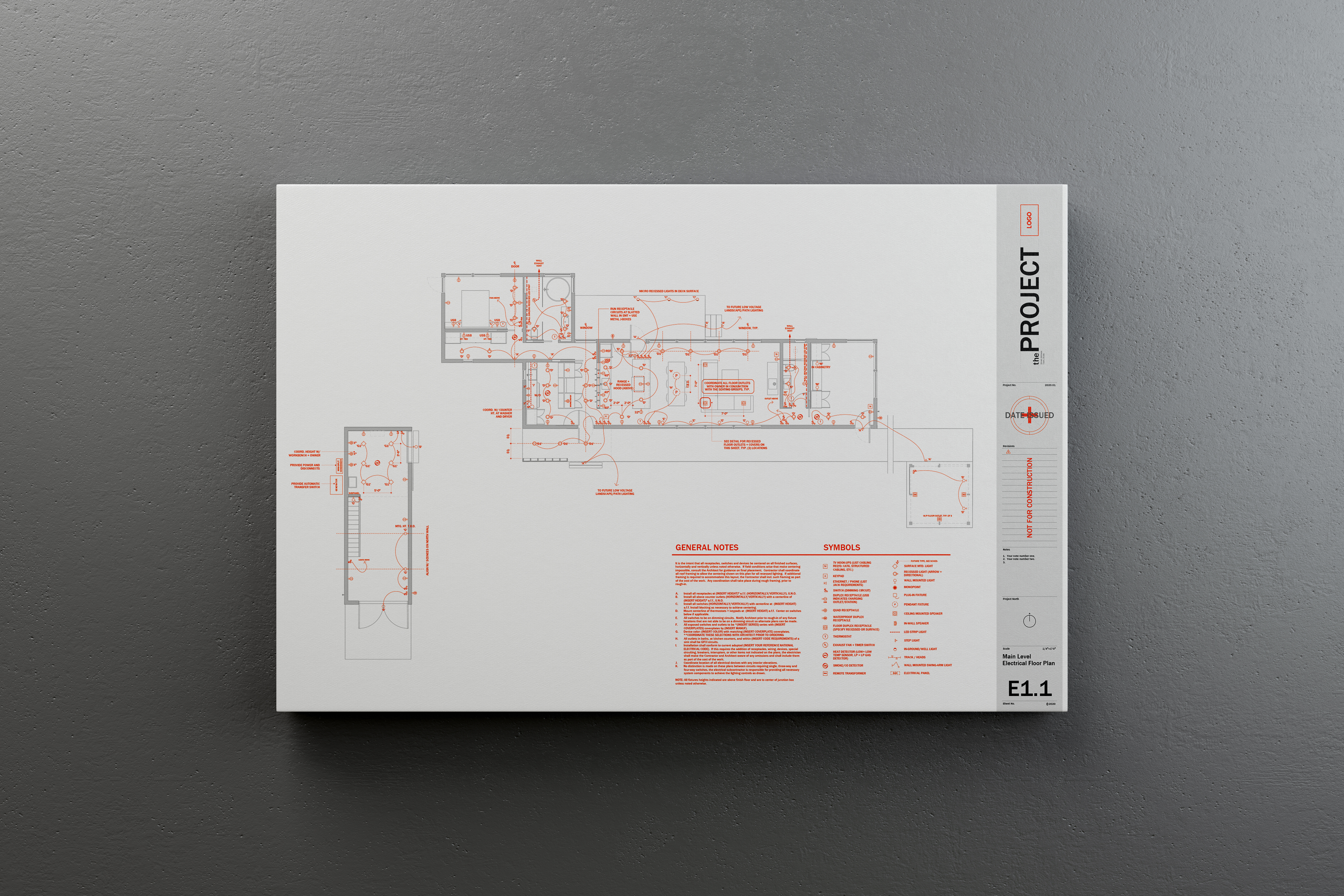 Electrical Plan as implemented in The Outpost project by 30X40 (this plan is not included)
---
NOTE: These files are designed to be used with the 2019 (and newer) versions of REVIT and REVIT LT

Course Curriculum
30X40 Design Workshop's REVIT 2019 Electrical Project File
Available in days
days after you enroll
Frequently Asked Questions
Is this a course? Will it teach me to use REVIT?
No, this is a digital project file for use with REVIT 2019/REVIT LT 2019? You must know how to use REVIT to make use of the project file.
I'm using an earlier version of Revit, will this work with it?
No. This will only work with REVIT 2019 + newer versions.
What's your refund policy?
As these are digital assets you receive immediately upon purchase I'm not able to offer refunds.
What size title blocks are included?
See the description field above.
Is the electrical + lighting project included in 30X40's Complete REVIT template?
Yes it is! If you want all of our time-saving REVIT templates together in one purchase, see below for the link.
Your Instructor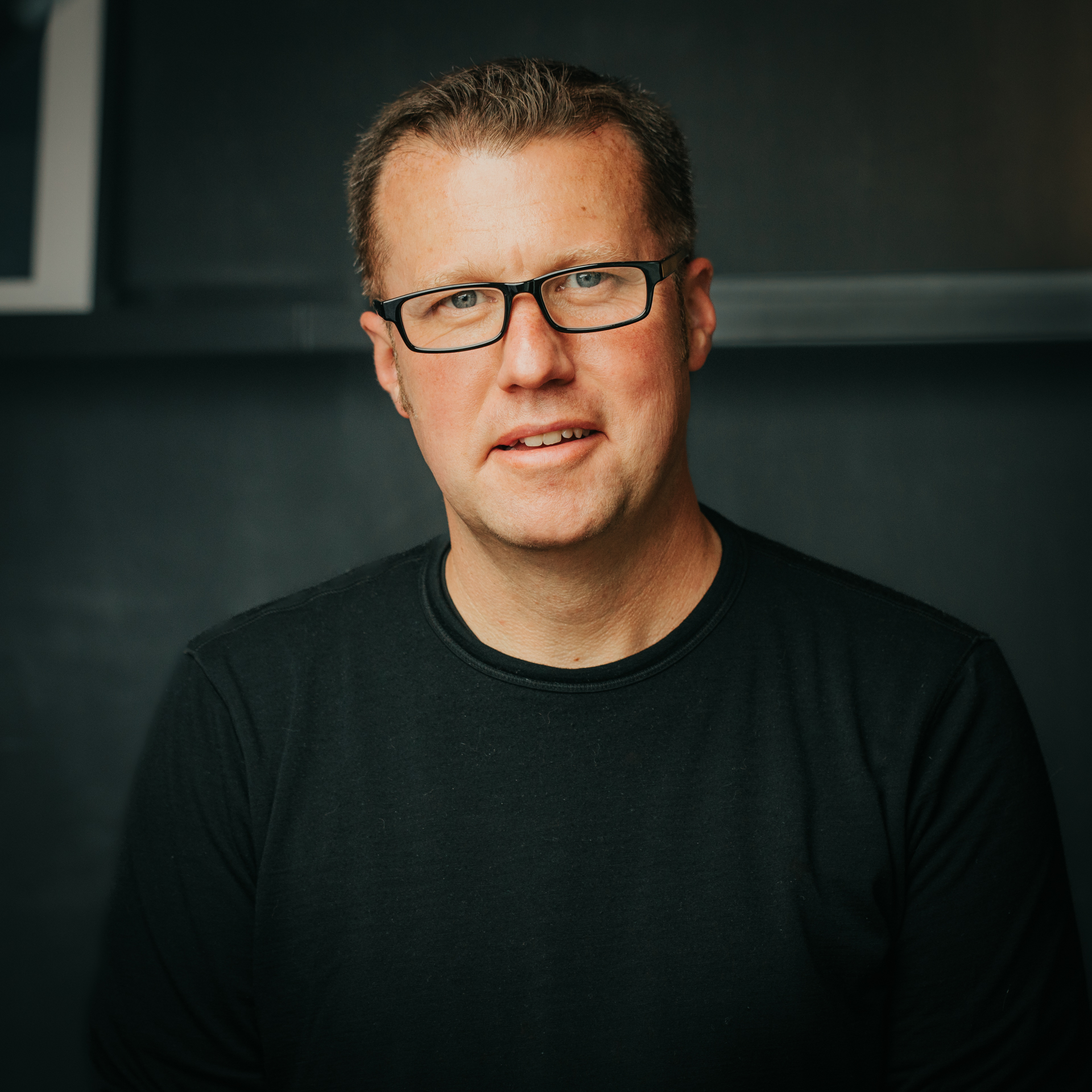 I'm an award-winning architect, entrepreneur and founder of 30X40 Design Workshop, a design studio located on Mount Desert Island, Maine. I'm also author of the Architect + Entrepreneur book series and creator of the most popular architecture-focused YouTube channel online. I've been designing simple, modern residential architecture for more than 25 years and a practitioner of all the novel, entrepreneurial business strategies I teach in my courses.
(More about me in this short film.)