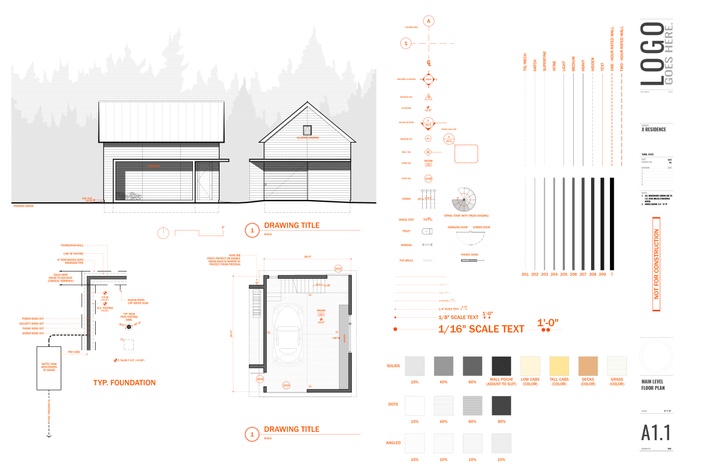 AutoCAD template
Having difficulty creating presentation quality drawings in AutoCAD? This template is your solution.
You'll get:
Graphically compelling visuals right out of the box without fussing or experimenting
An example of line types and styles that effectively communicate with both clients and contractors
A small sample floor plan + elevation for reference
A minimalist, well-designed title block
Artistic pen settings for your plotter
Imagine starting a new drawing without having to track down all your favorite dimension and text styles, your title sheet, all your favorite blocks, notations and settings you used on the last project. It's all in one place and it includes instructions on how you can fine tweak it to create your own styles.
Using a template file ensures every drawing begins with the correct settings and standard blocks each time, all with just one click. The included files will help you to replicate the simple, graphic style Eric Reinholdt uses for all his residential architecture CAD work in his studio, 30X40 Design Workshop.

What's Included?
The following documents are included in a single zip file + are compatible with both MAC + PC versions of AutoCAD (2013/2018 versions included). **Choose from Metric or Imperial units**
> Getting Started Instructions (PDF) - 5 pages
> AutoCAD Floor Plan Template (.dwt) - **Metric + Imperial templates**
Arch D (24" x 36") + A1 (841x594) size title blocks (additional title blocks with our new Title Block Pack)
Line weights + line types
Text + dimension styles

Imperial: 3", 1 1/2", 1", 1/2", 1/4", 1/8", 1/16"
Metric: 1:5, 1:10, 1:25, 1:50, 1:100, 1:200

Basic layer setup
Shading styles / colors
Typical annotation blocks
Furniture blocks
Minimalist set of planimetric blocks used by 30X40
Dynamic door + window blocks (version dependent)
Small sample floor plan
Small sample elevation with tree line layout
Sun path diagram (must modify per your site location + latitude)
> Color table (.ctb) with preset pen settings, widths and colors
> Sample Floor Plan Drawing (PDF)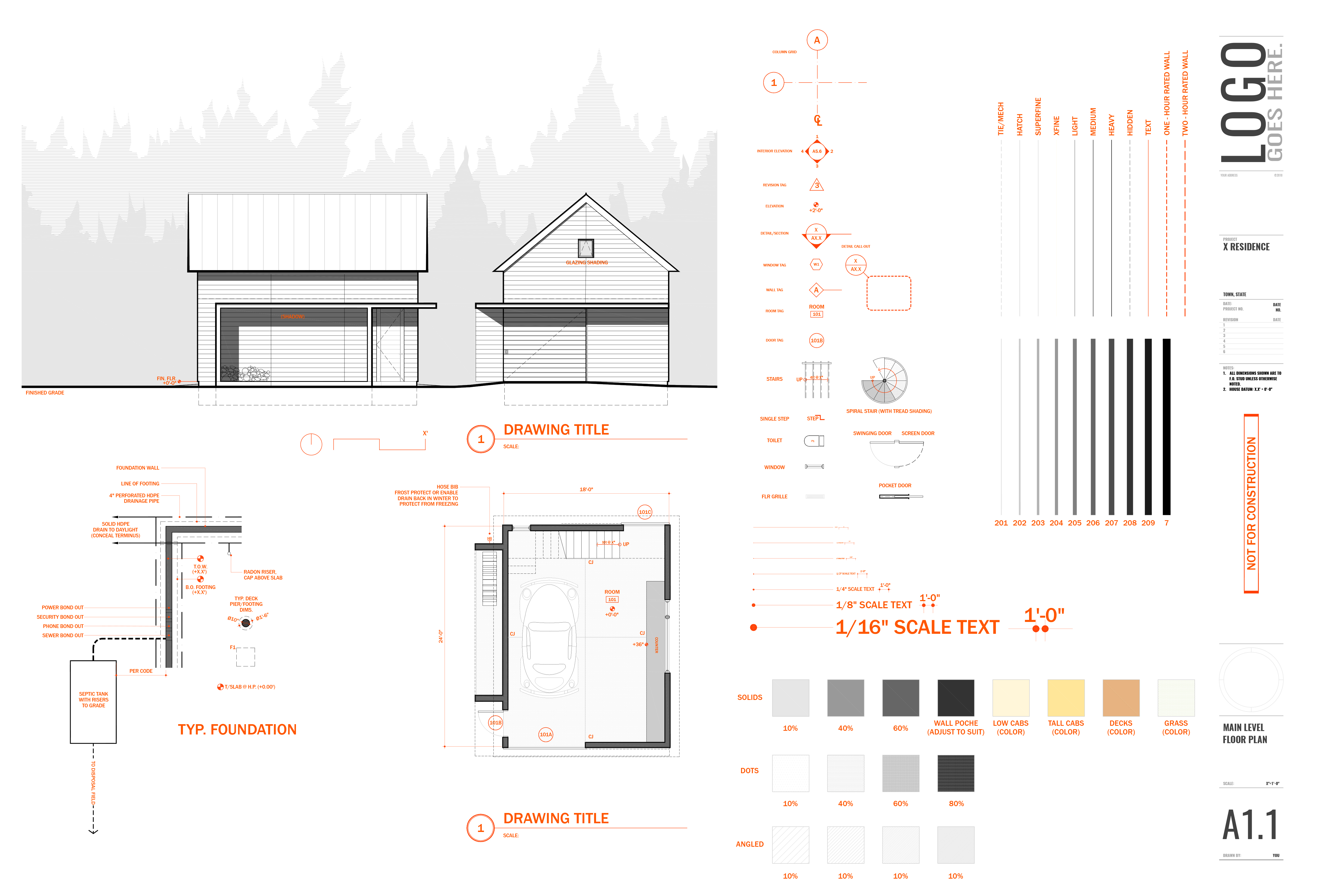 Title block included with template (see also our Title Block expansion pack)
---
What's NOT included: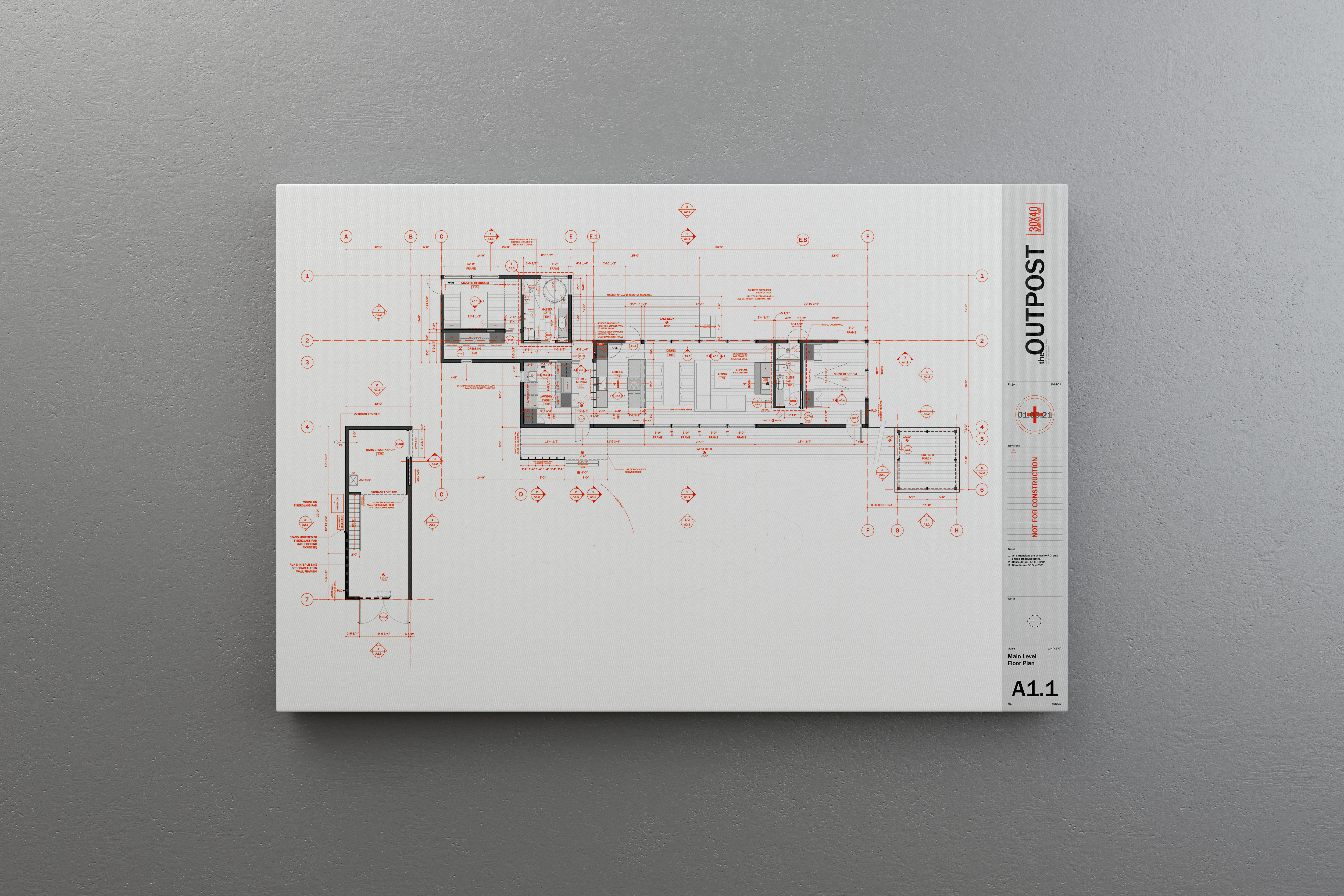 Floor Plan as implemented in The Outpost project by 30X40 (this .dwg file can be purchased here.dwg file can be purchased here)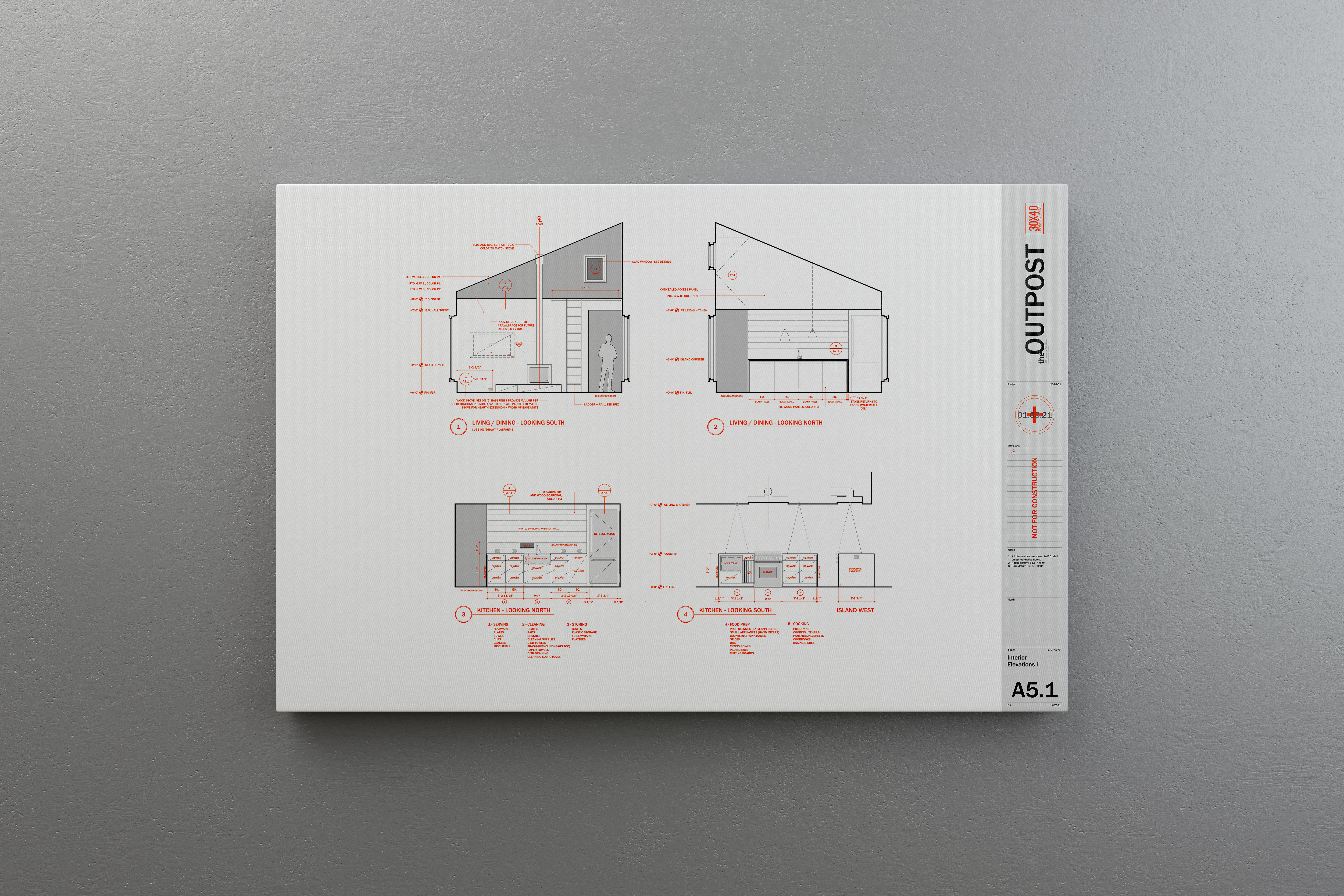 Interior Elevations as implemented in The Outpost project by 30X40 (this .dwg/.pdf is not included)

---
VERSION COMPATIBILITY:
These files are designed to be used with the 2013 (and newer) versions of AutoCAD and AutoCAD LT. Although it's possible they may also work with earlier versions and/or other CAD programs designed to read AutoCAD files we can't guarantee they will.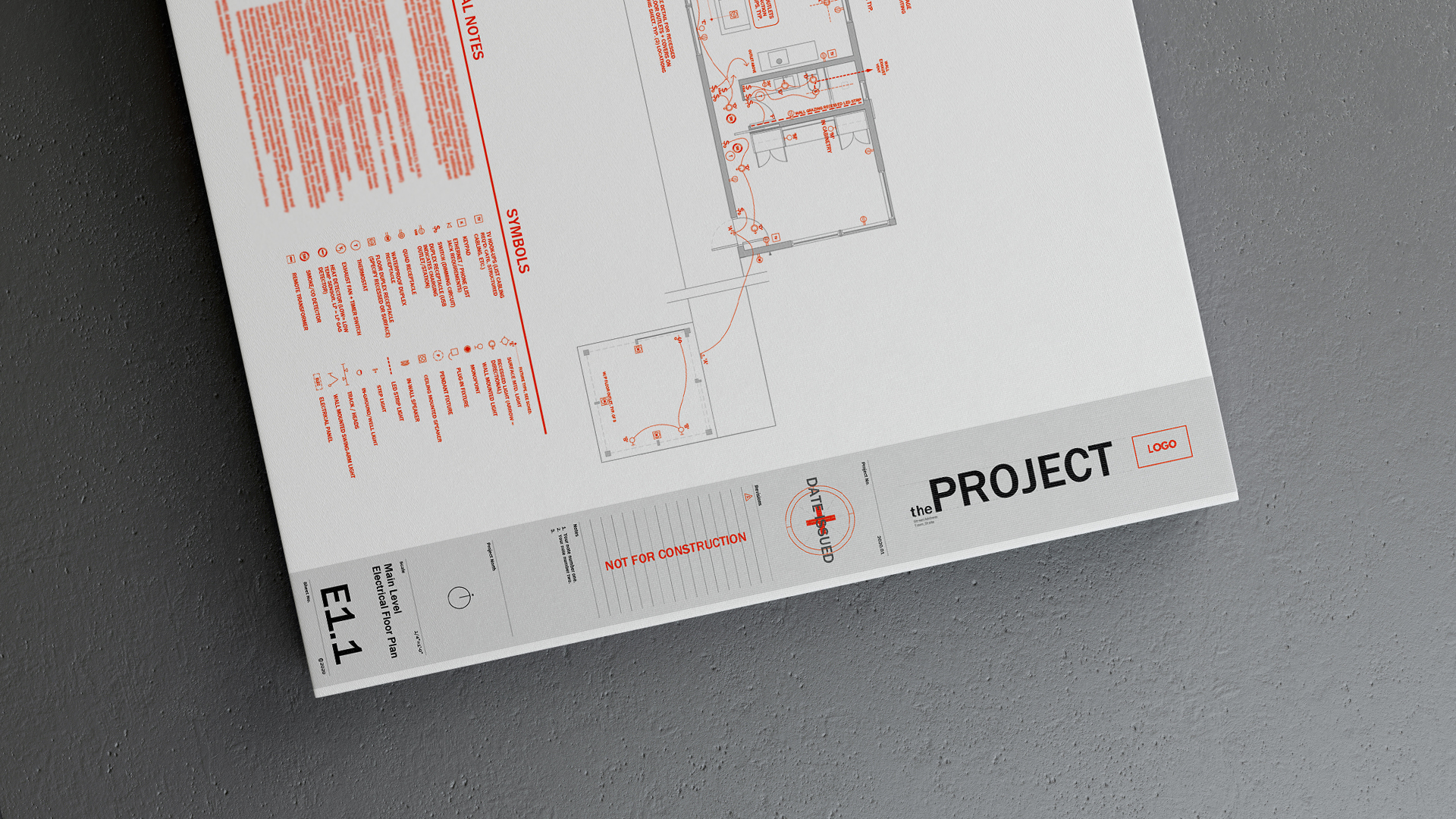 Carry the minimalist drawing style of 30X40's template through your entire drawing set by adding the electrical plan expansion pack.
Electrical Plan Blocks
General Notes + Legend
New Title Blocks
Tutorial Video + Styling Guide
---
Want all of 30X40's AutoCAD templates? Purchase the bundle here.
Course Curriculum
30X40 Design Workshop's AutoCAD Template File
Available in days
days after you enroll
Frequently Asked Questions
Is this a course? Will it teach me to use AutoCAD?
No, this is a digital drawing template for use with AutoCAD. You must know how to use AutoCAD to make use of the template.
I'm using an earlier version of AutoCAD, will this work with it? What will I lose by converting it to an older version?
The template has been confirmed to work with versions 2013 and newer. Unfortunately, I don't know how the template will behave or what aspects may perform differently with earlier versions. A Google search will often yield the best answers specific to your software release version.
What scales are included for dimensions and text styles?
See the description field above.
What's your refund policy?
As these are digital assets you receive immediately upon purchase I'm not able to offer refunds.
What size title blocks are included?
See the description field above. If you need more, check out our title block + cover sheet pack linked above.
Does this include a .dwg file of the PDF floor plan too?
No, it does not. Our professional liability insurance doesn't permit sharing of this type of CAD file. They're copyright-protected, instruments of service. The PDF does show all the details + settings we use so you can recreate it. The template includes a simple floor plan with all the same characteristics as the full-size PDF which you can use to reference and match properties.
Will this template work with...Draftsight, ArchiCAD, (insert other CAD program)...?
The short answer is, I'm not sure (because I use AutoCAD). The template file is delivered as a .dwt file but the file's extension can simply be changed to a .dwg file so if your program is able to import .dwg files you have a chance. Other things it relies on to achieve the look and feel are: polylines, dimension/text styles, paper space, hatches and ultimately a color table (.ctb) to print the lines the way I have them configured. So, if your program has similar items and treats them similarly to AutoCAD you may be able to replicate the look very easily, but I make no warranties about how it may convert if you choose to purchase it.
I work in Metric, will these work for me?
Yes! The template includes both metric and Imperial versions.
Your Instructor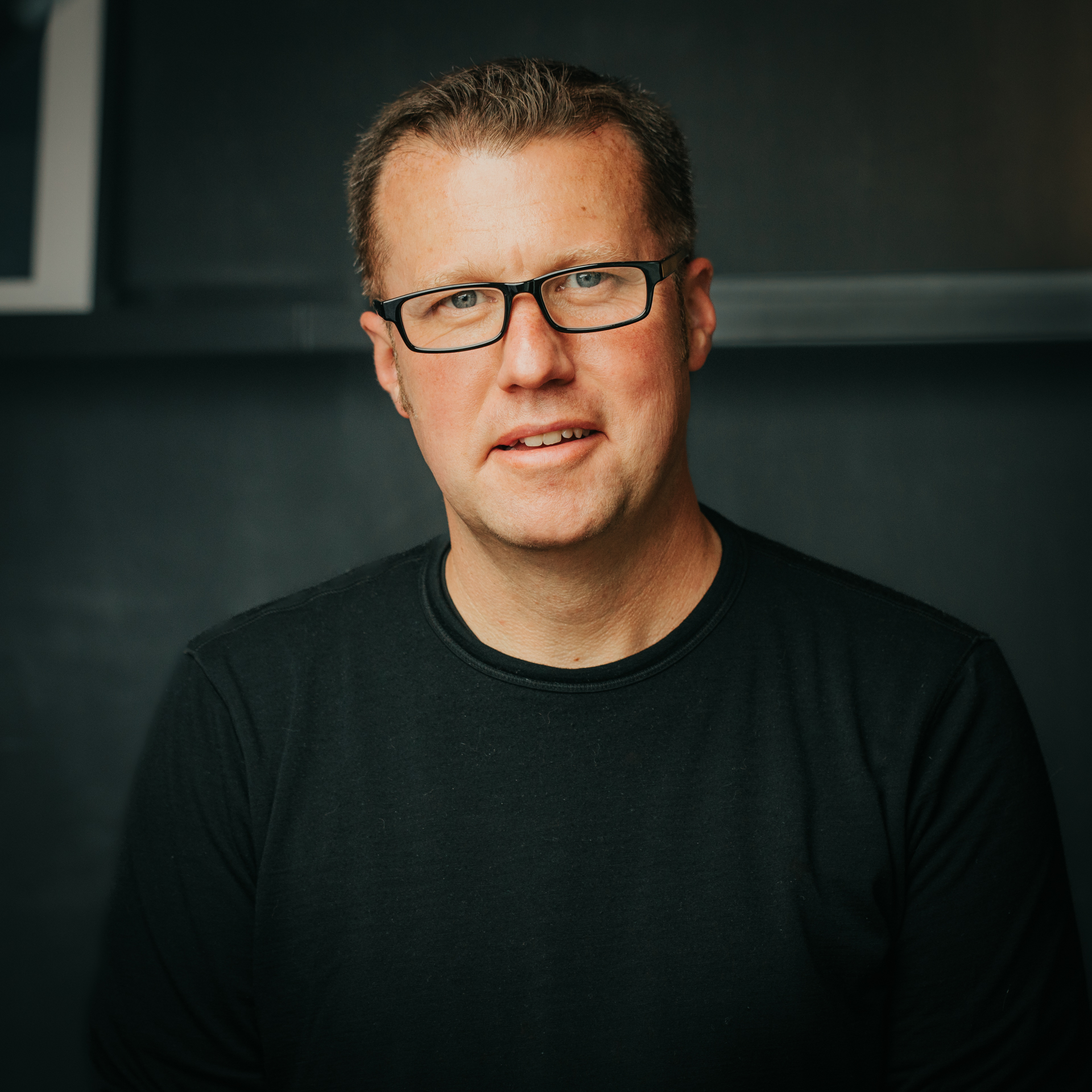 Hi, I'm Eric, an award-winning architect, entrepreneur and founder of 30X40 Design Workshop, a design studio located on Mount Desert Island, Maine. I'm also author of the Architect + Entrepreneur book series and creator of the most popular architecture-focused YouTube channel online. I've been designing simple, modern residential architecture for more than 27 years and a practitioner of all the novel, entrepreneurial business strategies I teach in my courses.